Welcome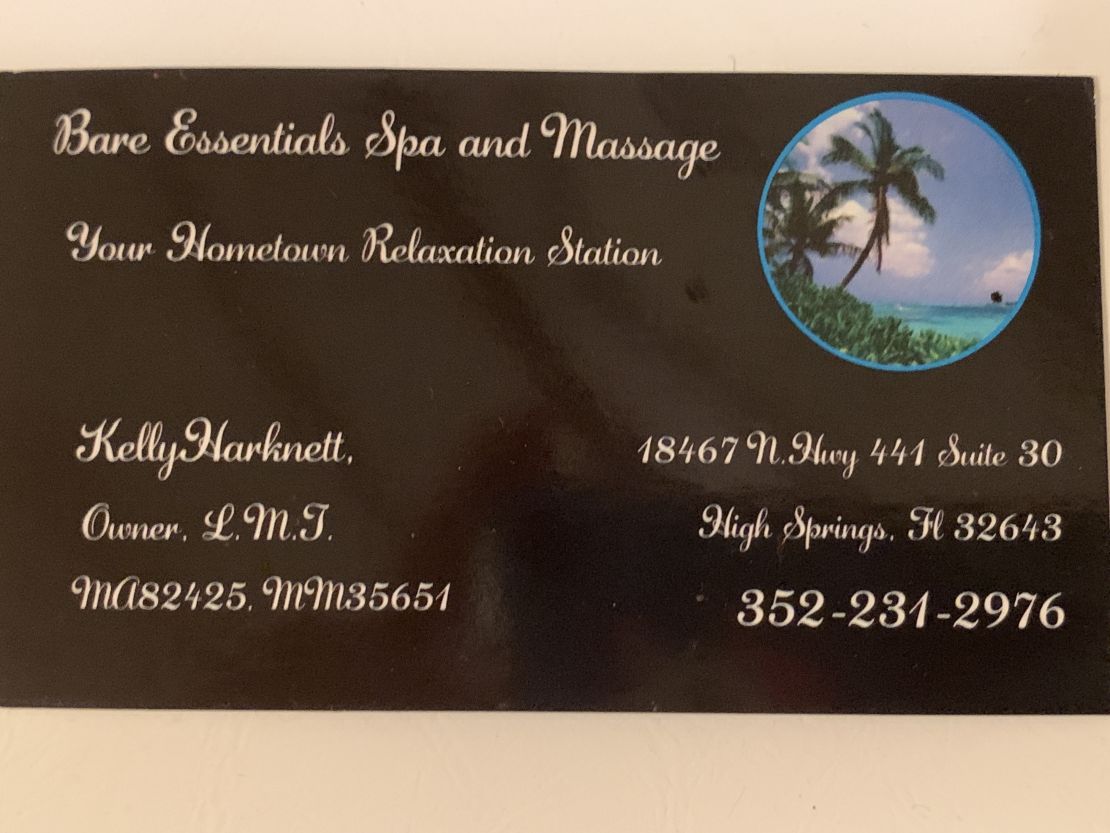 Welcome to Bare Essentials Spa and Massage, your "Hometown Relaxation Station!" Full spa facilities available, 2 massage rooms, spa room, restroom, shower, spa massage chair relaxation station. We offer Professional Licensed Massage Therapy, Hot Stone Massage, Hot Bamboo-Fusion, Body Glow Scrub, Facials, Facial Rejuvenation Cupping, Cupping Therapy, Paraffin wax, Body Detox, Waxing and much more. If you're looking for a Professional Massage Therapist, that listens to their clients to provide the most beneficial and relaxing massage therapy session you've come to the right place!
Your Licensed Massage Therapists are Kelly Harknett and Caroline Moody, are Alumni of the Florida School of Massage. Trained in a variety of modalities, and you can click on the "Services & Rates" page to learn more about the various techniques we use in our work.
Also, if you'd like to set up an appointment with us, click on "Contact Me" and send us a message. We will call you back to confirm the details of your appointment, and also answer any questions you might have.
Thanks for visiting, and have a great day.